A Little Bit About Me!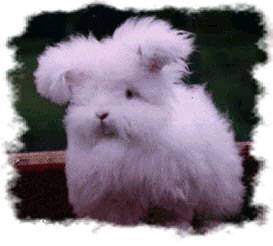 Welcome! My name is Joshua Bookman and I'm from SE Ohio. I have shown angora rabbits for the past 6 years and have gained a lot of knowledge about them. All of my angoras come from the best of lines and are kept at their best. I do breed them quite often and they are available for sale most of the time. Please feel free to email me with any questions or comments at any time! :-)
I am also very active in 4-H and Junior Leaders. I am a member of the Boots & Saddles Horse 4-H club. This is a very informative and dedicated club, and I am proud to be a member of it. The horse that I am showing this year is named "Gracey" and she is a 7year old Quarter Horse mare. I mainly just contest with her. In other words, I show in Barrel Racing, Pole Bending, Speed & Control, Cones and Barrles, etc...
In the future, I hope to attend The Ohio State University to major in Dentistry. I plan to continue showing horses and raising english & giant angoras throughout my life. I guess you could say, its who I am!